Spain accused of disregarding democracy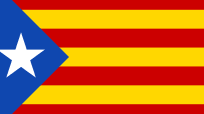 That's according to ousted president of Catalonia Carles Puigdemont
He's been accused by Madrid of rebellion and misusing public funds after the parliament in Barcelona voted for independence.
A protest in Barcelona later will call for the release of jailed separatist leaders ahead of the Catalonia election in December.
Currently in Brussels, Mr Puigdemont is challenging a European Arrest Warrant - and has branded his treatment "a disgrace".
More from Cork