Significant Fire At Notre Dame Cathedral In Paris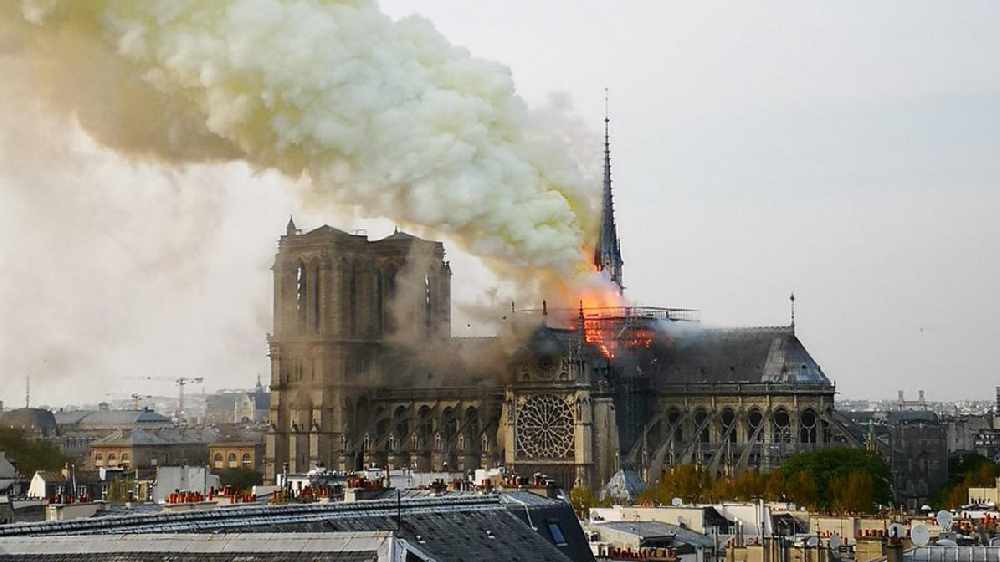 The famed Notre Dame cathedral in Paris is currently ablaze.
The cause of the fire is not yet known although it is thought it could be linked to renovation work at the cathedral. France 2 television are reporting the incident as an accident.
The Catholic Church in France launched an appeal last year to raise funds for the famous cathedral as it had started to crumble.
Smoke and flames can be seen billowing from the Paris landmark on images throughout social media. A major operation is underway to tackle the blaze with areas surrounding the 12th century cathedral cleared for safety.
«Incendie majeur» à #NotreDame.
(vidéo by @ecoursin) pic.twitter.com/nKI0JoyzGJ

— Bob le Centriste (@BobLeCentriste) April 15, 2019
More from Cork