Renewed Calls For The banning Of Imported Fracked Gas Leeside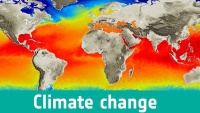 Students are staging a climate change protest in the city centre today
They are urging the government to reconsider its backing for the potential importation of liquefied natural gas into Cork and Shannon.
Both Cork City and County Councils are to write to the Minister for Climate Action and the Environment Richard Bruton and the Port of Cork to ask them to reconsider plans to import the gas.
Todays protest in the city centre is the fourth major demonstration staged by students and members of the Fridays for Future group.
Speaking to RedFM News, West Cork climate change campaigner Saoi Ó Connor says efforts to protect the environment cannot be undone by importing gas:

More from Cork