Merchant's Quay Ireland Says A New Record Of 10,500 People Homeless Is A National Scandal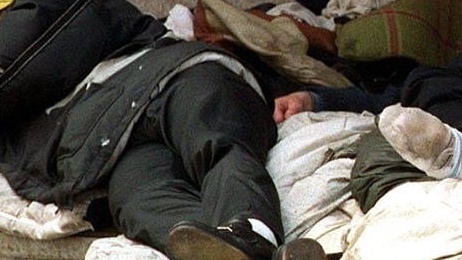 Merchant's Quay Ireland says a new record of 10,500 people homeless is a national scandal in the run up to Christmas.
Figures for October published late yesterday show there are 117 additional people living in emergency accommodation compared to the previous month.
The homeless and addiction charity says despite being at max capacity each night, more and more people are seeking access to its services.
Merchant's Quay Ireland spokesperson, Tom Sheppard, says it's hard to see things improving soon:
More from Cork