Hopes new Kinsale initiative will help in fight against childhood obesity and promote careers in food industry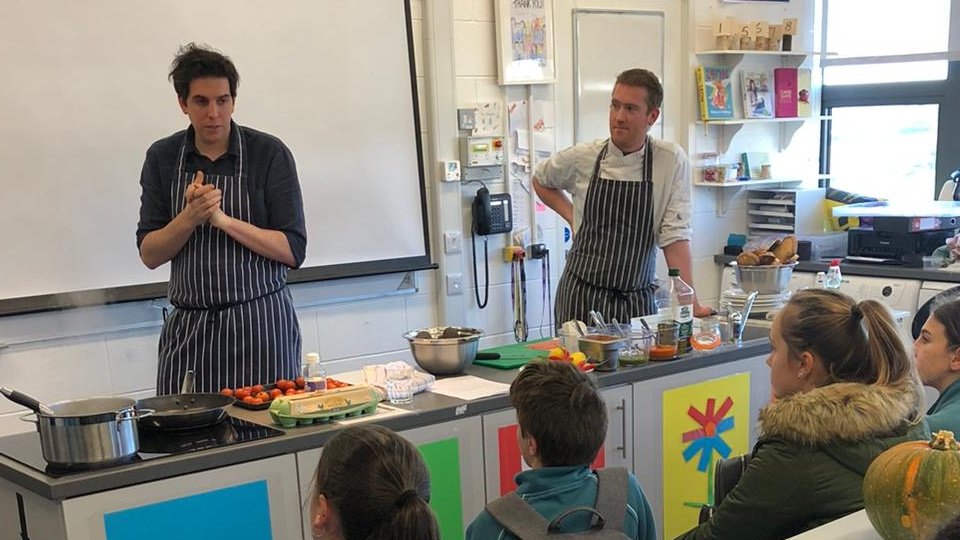 It's hoped a new initiative being rolled out this week in Kinsale will help in the fight against childhood obesity, encourage younger people to explore careers in restaurant and gain a knowledge and understanding about good food and its origins. 
The Kinsale Kids Kitchen Takeover is taking place this week and involves a number of schools.
Local chefs and local producers have been hosting cooking demos this week with the children from Kinsale schools while nutritionists were on hand to give talks on healthy eating habits and calories.
Inspirational industry experts also advised on sustainability and making a difference to the environment.
Visits to producers and farmers was also part of the initiative.
Speaking to RedFM News Ciaran Fitzgerald Chairman of the Kinsale Good Food Circle and manager of the Blue Haven Hotel in Kinsale says the week long festival is already proving a success:
More from Cork