Gardai across the country pay tribute to Colm Horkan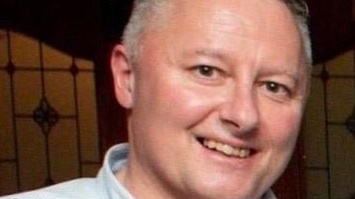 Hundreds of Gardaí lined the streets of Charlestown in Co. Mayo yesterday to pay tribute to their colleague Detective Colm Horkan.
A state funeral was held in the town for the Garda who was shot dead while on duty in Castlerea last week.

Flags were also placed at half mast at Garda stations around the country as a mark of respect.

Philly Finn from Charlestown GAA club says the Horkan's are ingrained in the community there.
"We're a very strong community, especially within the GAA - Colm was part and parcel of the GAA community, as are all the members of his family and extended family.
"The current chairperson is a cousin of Colm, the former chairperson is a cousin of Colm.
"We'll look after each other, and we'll look after the Horkan family."
More from Cork