Fears Rising That More Workers Could Be Temporarily Laid Off At Meat Factories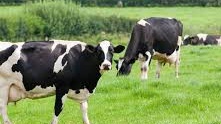 Meat Industry Ireland say protests by farmers are to blame for the job losses, while the Beef Plan Movement says they're not

Fears are rising that the number of workers to be temporarily laid off at meat factories could increase in the coming weeks.
Meat Industry Ireland say protests by farmers are to blame for the job losses, while the Beef Plan Movement says they're not.
Protests over the prices farmers get for their animals continue outside factories today, with 3,000 people now temporarily out of work.
Here in Cork farmers are blockading APB in Bandon, Dawn Meats in Charleville and Kepac in Watergrasshill.
Caitríona Morrissey - News Editor at Irish Farmers Journal - says the indefinite closure of factories is a worry:
More from Cork