€20 Million Is To Be Invested Into Blarney Business Park By JCD Group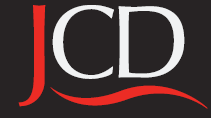 The new owners of the business park have committed to a €10m investment in the site
The next two phases of investment will be delivered in early 2020 with a commitment to invest further and develop all the land at the campus in the next two years.
On top of the initial investment of €10 million by JCD Group since 2018, a further €10 million will be spent on phases three and four of the Park.
The site has already attracted significant tenants, including both GLS and ILC Dover. Both businesses relocated to Blarney having previously operated out of Little Island.
More from Cork