Cork's Newest Bridge Should Be In Position This Weekend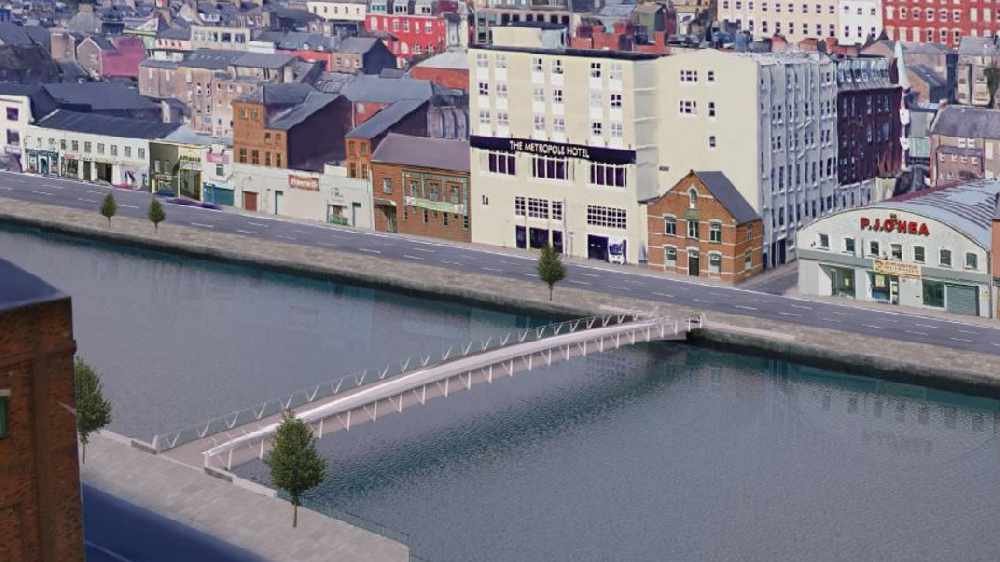 The 165 tonne Mary Elmes Bridge is making its way up the River Lee tomorrow morning (Thursday) from Cobh
It's been confirmed to RedFM News that the 165 tonne Mary Elmes Bridge is making its way up the River Lee tomorrow morning from Cobh where it's currently undergoing checks.
Two cranes will be used to lift the bridge after it arrives by barge, however it won't be operational for some time as further work will need to be carried out once it's in place.
Once operational, 11,000 people are expected to use the bridge each day.
Speaking to RedFM News Senior Engineer with Cork City Council John Stapleton says they're hopeful the entire operation will run smoothly with minimal disruption to the city centre:
More from Cork