Cork Tech Support Company Voxpro Bought Out By Canadian Company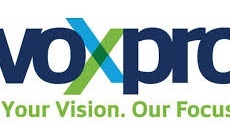 The deal is believed to be worth over $150 million.
The Echo reports that call centre company Telus International acquired a 55% stake in Voxpro for $58 million three years ago and has since acquired the other 45%.
Voxpro was founded by Dan and Linda Kiely in 1999 and employs over 6,000 people at its offices in Cork, Dublin, San Francisco, Romania, the Philipines and Latin America.
Employees were reportedly informed of the sale on Monday.
Dan Kiely will step down from his role as CEO and will take up an advisory role with the company.
More from Cork