Cork Penny Dinners Say They Are There For Whoever Needs Them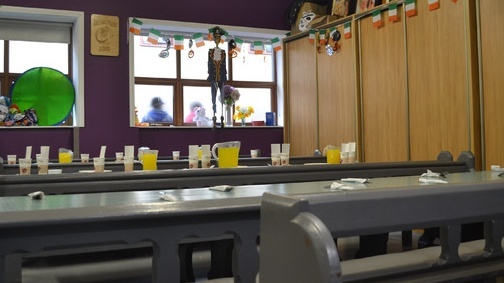 This Christmas over 200 people will get their Christmas Dinner at the charity's headquarters
That's Cork man Dillon Creed who says he often spent Christmas Day alone believing that no one loved him.
He's one of many people here in Cork that have found light in some of the darkest times of their life with the help of Cork Penny Dinners.
This Christmas over 200 people will get their Christmas Dinner at the charity's headquarters in Little Hanover Street.
Speaking to RedFM News Dillon says the charity helped him when he hit rock bottom:
Caitriona Twomey of Cork Penny Dinners says there are many reasons people use the service, but they are there for whoever needs them:
More from Cork