Cork Nurses Voted To Reject Attempts To Alter A Labour Court Recommendation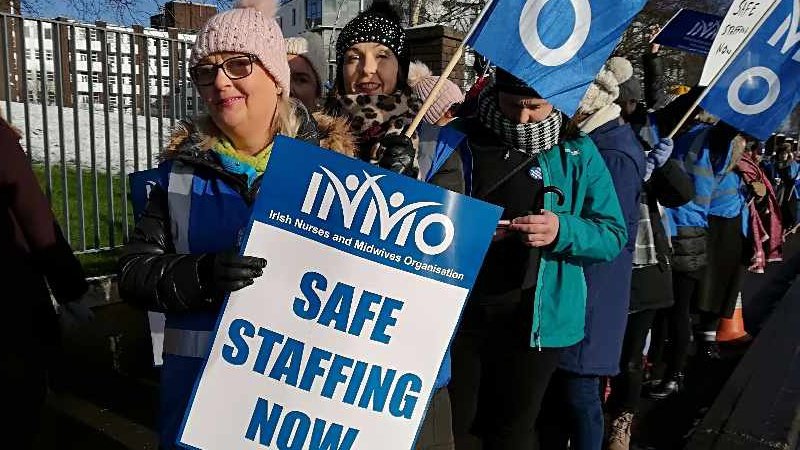 The LRC recommendation aims to resolve the recruitment and retention crisis

Cork nurses voted to reject attempts to alter a Labour Court recommendation to resolve the recruitment and retention crisis.
37 thousand INMO members, including over 1,000 in Cork staged three days of strike action last month leading to thousands of appointments being cancelled.
INMO general Secretary Phil Ní Sheaghda said the two sides remain very far apart in negotiations and that unreasonable contract terms, which would allow changes to work locations and hours, would put nurses and midwives in some of the most insecure jobs in Ireland.
The INMO's executive council will meet again to discuss the matter on March 20th, while a ballot of nurses and midwives due to take place on Monday has been postponed for two weeks.

More from Cork