Concerns over chemical treatments used for autistic children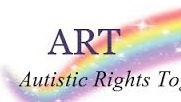 Concerns were raised when parents were advised to treat their children with the chemical which is often found in industrial bleach
The Minister for Health is being called upon to tackle controversial and harmful methods of treatment for children with Autism.
It comes following the announcement of a forthcoming Cork Autism Conference which will feature one speaker at the event who has previously promoted the consumption of chlorine dioxide for autistic children.
The nutritional therapist believes the these chemicals also known as miracle mineral solution can treat an array of conditions by tackling parasites within the body.
Concerns were raised when parents were advised to treat their children with the chemical which is often found in industrial bleach and is not regarded as safe for consumption.
However the Health Products Regulatory Authority has not authorised these chemicals as alternative medical treatments.
Fiona O'Leary, founder of Autistic Rights Together has called for an investigation into the controversial treatment and asks the Minister to take action.
More from Cork