Case of Woman Detained After Arriving In Cork Airport Forms Part Of New Report On Immigration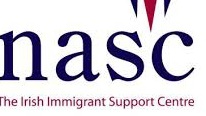 The woman who had arrived on holiday was held in a Garda station and returned on the next flight as authorities didn't believe she was here for the purpose of a holiday.
The new report on immigration was published today.
The woman in question says because of the ordeal she will never return to Cork again.
It's just one of a number of cases that are being highlighted in a bid to bring about a change in relation to immigration related detention.
Speaking to RedFM News CEO of NASC Fiona Finn says people who find themselves in this situation are left with very little rights:
More from Cork