Around 1,600 People Evacuated From Areas Of Southern France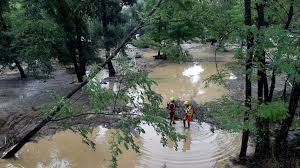 The region has been subject to heavy rain and flash flooding
Around 16-hundred people have been evacuated from areas of southern France due to heavy rain and flash flooding.
Campsites in Gard have been badly hit.
A 70 year-old German man who was helping to supervise children on a summer trip is missing.
Tom Bryan is on holiday in the province.
More from Cork