4000 women travel outside of Ireland to access abortion services yearly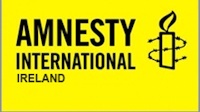 That's according to Amnesty International who say women in Ireland are forced to travel to the UK to avail of abortion services
The Human Rights organisation is supporting a travelling art exhibition which aims to highlight what they say is the need for reform of our abortion laws.
The exhibition aims to highlight that at least 10 women travel to the UK to access abortion services each day and sees life-size silhouettes being placed in various locations to symbolise these women.
The organisation says that Ireland's abortion laws need urgent reform because they simply force women to travel abroad for a termination.
Executive Director of Amnesty International Ireland Colm O'Gorman says it's an important message.
More from Cork